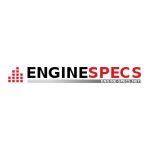 Welcome to Engins-Specs.net, a website about internal combustion engines, their specifications, construction and maintenance. The site was founded in 2016 with the aim of gathering in one place all the necessary information on the design and maintenance of engines of different purposes from different manufacturers around the world.
This project was conceived by me as an encyclopedia on reciprocating internal combustion engines, both modern and long discontinued, regardless of their purpose or brand. In addition, the site was conceived as a platform where people can ask a question and get an answer from like-minded people, to exchange practical experience and knowledge .
The information presented on the site is taken from various reliable sources: service manuals, owner's manuals, technical reports, brochures and data sheets, manufacturers' websites. Despite this, the processing of this information is done by a human being, and he can make mistakes ) Therefore, I do not recommend using any materials of the site, more than for general familiarization. Be sure to use the original service manuals and parts catalogs for your engine in connection with the equipment or vehicle on which it is used.
P.S. It's been five years since I started working on this site, and it's not even the middle of the road, but just the beginning, the site already has information about almost 1,000 engines, but there's still a lot of work to be done.
P.P.S. I want to say a huge thank you to the people who share their knowledge and experience in the comments, point out my mistakes and help others with their problems.
About author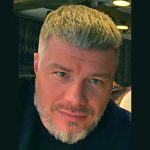 Sergei Karnauhkov (aka Wers)
In 2006 I started an auto body repair and paint shop, three years later I added a new facility for chassis repair, engine repair, diagnostics and electrical repair.
I have been involved and interested in Internet technologies and website development since 1998. And now, after much reflection, about 2015 and came to the decision to combine a long-standing hobby and knowledge and experience gained in professional activities, the result was this site.
If you have any questions, requests or suggestions, you can contact me by using Contact form